What is my gift? | Sermon by Rev. Nathan Hill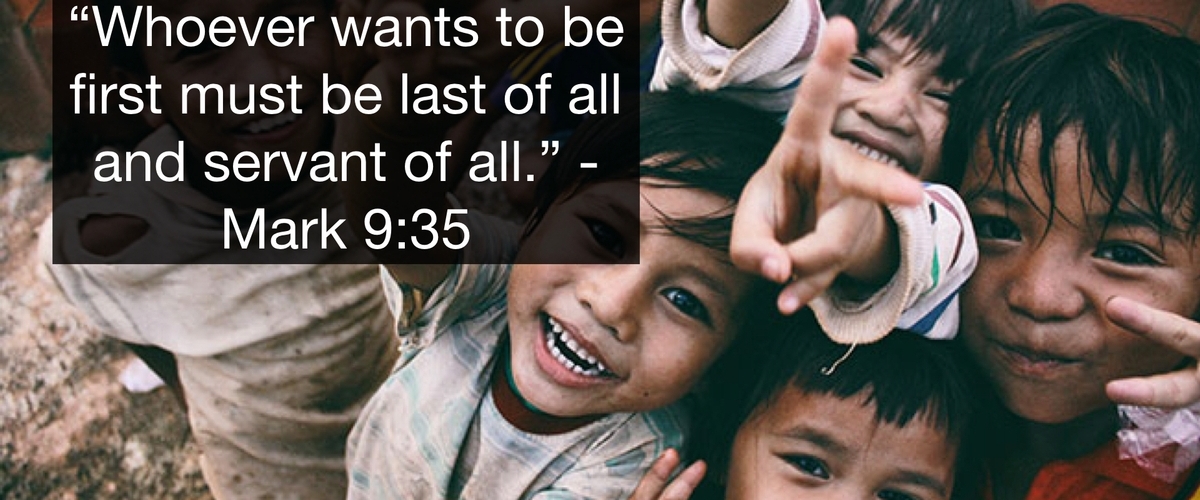 Scripture: Mar 9:33-37
Dr. Gregory C. Ellison in his book, Fearless Dialogues, opens with this story about his childhood:
This may come as no surprise to you, but I was a strange child who asked big questions. After all, I was reared in the home of activists, and I walked the hills of Atlanta in the shadows of the Martin Luther King Jr. Center. In all her wisdom, my Aunt Dotty was unalarmed when I, at eight years old, asked how I could change the world. Honoring my boyish justice impulse, she responded, "Baby, I don't know how to change the world, but I can change the three feet around me."
As we ask this morning, this hard question, "what is my gift", I think the wisdom from Aunt Dotty helps us begin.
Maybe your gift is the way God can use you to change the three feet around you.
I want you to look around the three feet around you right now.
I wonder, today, could you change that three feet for the better?
Right now, many people of all ages are searching for their gift, the thing that they were born with or God gave them to make a difference in this world. Indeed, as we watch the news or scroll through our feeds, our world needs gifted leaders today. Right now. But what is so confusing about our gifts and the reason why many of us continue to look for them - we have bought into the idea that gifts are tied to our success.
If we are good at it, it must be our gift.
If it is fun to do, it must be our gift.
If we can get away with it, it must be our gift.
If it comes easy to us, it must be our gift.
If we make a lot of money doing it, it must be our gift.
If we think our gift is only that thing that helps pad our bank accounts or brings us notoriety in the world, we may be missing the three feet around us. We may be missing the call of God on our lives. We may not know who we are or why we are here.
If using what we believe is our gift means someone else gets hurt or someone else gets humiliated or someone's story gets trampled over or we have to lie to ourselves others, it may not be our gift.
Sometimes, our gifts do not bring us success. Sometimes, using our gifts moves us against the grain of our culture. Sometimes, using our gifts takes us lower rather than higher. Sometimes, our gifts draw us into conflict for the sake of our neighbors.
This morning, I want to challenge you to rethink what your gift may be. Does your gift make a difference for the three feet around you? Does your gift serve you or serve God? What is your gift?
In our scripture, Jesus notices that his disciples may have caught this idea that their gift was about power too. Jesus, sitting in his house in Capernaum, overhears them in heated conversation, arguing about who is the greatest of the disciples. They wanted to place each on a pecking order. Which disciples is the smartest? Most handsome? Most trustworthy? Most faithful?
To be clear, some of the disciples may have believed big changes were coming.
Soon, Jesus was going to lead the people to overthrow King Herod.
Soon, Jesus was going to tear down the pillars of Rome like Samson.
Soon, Jesus will rule with his trusted disciples at his side.
And those disciples, they will all get book deals, appear on the best talk shows, and become wealthy and famous.
And one of them will be Vice President. But which one?
Jesus does the most remarkable thing. He overhears them saying these things and says:
Whoever wants to be first must be last of all and servant of all.
You can picture the disciples looking at each other now with a little uneasiness. A minute ago, they were arguing about who was the first - and now Jesus says, that position is open. It's available, but if you want it, you must be willing to serve everyone. Get down on your hands and knees and shine shoes and scrub the floors and wash feet. Not quite the position of prestige that they expected.
Suddenly, it was so quiet in that house that Jesus could hear the uncomfortable shifting of feet of his disciples.
Then Jesus brings a child from the crowd then to illustrate his point:
Whoever welcomes one such child in my name welcomes me, and whoever welcomes me welcomes not me but the one who sent me.
In Jesus' day, in the Roman culture around him, children were, for lack of a better term, non-beings - they were inconsequential. It would be highly unlikely for children to be present in this gathering of important men at all. Children were to be with their mothers or grandmothers. Jesus subverts the standards of the day by calling the attention of these Jewish men to recognize these children as those who were worthy of love and respect.
To welcome this little one was to welcome Jesus.
Jesus' point is that leadership, true leadership, centers on the three feet around you and whoever it is that God has placed in your care. A good leader is not concerned with climbing the ranks of the world - a good leader, a Godly leader, sees and cares for the vulnerable. Good leaders make space for those overlooked. Good leaders humble themselves. Good leaders don't argue about who is the greatest. Good leaders care for those who are hurting and cast down.
If our gift doesn't make a difference in the lives of children and victims of sexual assault and refugees and people experience homelessness, then it is not a gift.
To be great in the eyes of God is to serve the least among us.
Indeed, three feet around us, wherever that may be - our work or home or neighborhood or mall - is filled with people who may desperate to change their world. They may have a gift. They may not know they have a gift.
Sometimes, those who are struggling and beat down and have experienced trauma as a young woman or man have with great courage endured it and discovered their gift - but so many in our culture are told that they have no value and no gifts to offer. They may not even have a hard life, but they may have been told by a parent or an authority figure or whoever that they don't have anything to contribute to our broken world.
And that is not true.
Jesus reaffirms that child - a child whose story had yet to be written - a child who was probably already used to being overlooked and ignored by men like Jesus and his disciples - Jesus reaffirms that even a child had something of value and worth to offer our world.
Dr. Ellison in his book writes this powerful section:
One you can truly come to see a maitre d', a drug dealer, a homeless person, or a traumatized teenager as someone made in the image of God, with a potential and perhaps undiscovered gift that can change the course of a community, you can no longer disregard that human being. You can no longer overlook them, bypass them, or step over them, because you have seen them cross within your three feet… and once you see, you cannot not see.
A dear mentor and friend once said to me, Our call is something we cannot not do.
Perhaps that begins your search today - perhaps it helps you define what it is you are here on earth to do. What is your gift that the world cannot afford to miss? What is the gift that you cannot not do - no matter the job you are in right now or the situations of your life? What is your gift that will transform the three feet around you?
ESPN story by Sarah Spain:
Kansas City Chiefs Running Back Deland McCollough
Born to a teenage mother who put him up for adoption. She believed a doctor's family in another part of the state adopted him - but he ended up across town.
He never knew his father was - even as he grew up, played football, got a scholarship to Miami University, became a coach, and had a family of his own. A successful man.
He remembers the day a fancy car pulled up out of his high school, and he was introduced to a recruiter from Miami U. The man, Sherman Smith, impressed him. He was impeccable, confident, successful. Deland decided he wanted to be like him, and he would go to Miami for football and school.
"I would tell the players, 'You may not be looking for a father, but I'm going to treat you like you're my sons,'" Smith says. "And so I just looked at every guy like my son. I just wanted to be a positive role model for Deland and exemplify what I thought my father exemplified for me."
"He was everything," McCullough says. "If anything was going on, I was going to talk to Coach Smith. Everybody in that room gravitated towards Coach Smith just because that's the type of person he was. What he's about rubs off on you, so I always wanted to be around that."
And this relationship would continue - even as Deland's coaching career evolved and he needed advice or support. Coach Smith was a call away.
When he went searching, uncovering the files - it turned out his father was rumored to have been a local star football player, just like him. Recruited. Successful. When he finally learned the name of his father after reuniting with his biological mother - it was Sherman Smith.
"I look at it, and I just say it's a God thing," Smith says. "It's grace. It's undeserved. And that's what's made it great for Deland and for all of us, how everyone has embraced this and is excited about our new family."
Sometimes, the three feet we can change doesn't just change what's around us - but changes us and brings us closer to God. What is your gift? How has God blessed you to be a blessing?
(posted 9/25/18)